The Sea of Nettles is connected to the mortal realms geographical area of Bermuda via portals and gateways. The number of these portals in this area gave birth to the legend of the Bermuda Triangle. Ships disappear and reappear wrecked or are never seen again.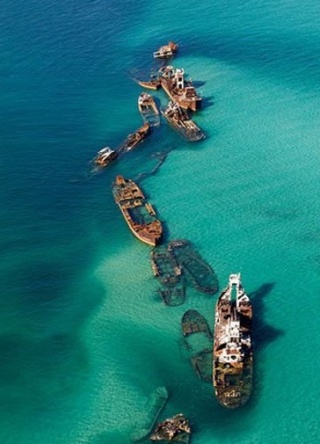 The Sea of Nettles is a hedge ocean and often the end destination of the unfortunate lost in the Bermuda Triangle. In the hedge it is a treasure trove of selvage to be had, a grave yard of lost vessels and planes that have crashed, sunk or still float aimlessly through its waters.
it is also one of the most dangerous locations. An unstable body of water home to all manner of hobgoblin creatures, so called pirates and salvages preying on the weak. Rescuing lost humans from their vessels to a new life of slavery.